Providing a working environment to allow businesses to thrive knowing their staff, visitors and property are safe in the event of a fire.
Within the Commercial Sector, Global understands that in the event of a fire, substantial financial loss could be incurred from each business. We work closely with our clients to make sure their commercial properties are safeguarded against fire, so that they can keep doing what they do best.
When it comes to large office blocks, business centres and the like, most of the time, fire procedures and security systems struggle to do the whole job. Passive Fire Protection can ease the pressure on these measures being the sole precaution and can hugely minimise the risk of fire spreading to the whole building, taking away the need for some of these alternative measures in other areas, and ultimately leading to a safer environment.
The last thing anyone wants to be worried about when walking into the office or to work is the risk of fire, and the possibility their lives might be in danger. Global helps give peace of mind to workers and employers by providing some of the markets most detailed expertise and highest quality of works. 
What unique challenges does the commercial sector present?
Commercial properties come in all shapes and sizes, but often they can take the form of high rise, many storeyed buildings that pose serious escape risk in the event of a fire.  For this reason, passive fire protection becomes extremely critical to ensure the reduction of smoke inhalation and the spread of the fire.
In 2017, there were over 11,200+ fires in commercial properties over the UK, resulting in both fatalities and injury. This included office buildings, factories and warehouses, and indoor workplaces, putting hundreds of thousands at risk of death and hospitalisation. The sheer magnitude of this number highlights the lack of safety everyday people face on their daily schedule when walking into an unsafe building that has not been fitted with the correct passive fire protection measures or that has not been installed up to the Global standard.
Properly installed fire doors, compartmentation and passive fire protection measures play vital parts in protecting not only the buildings and those in them but reducing the monumental costs that come with shutting down a business in the time passed after a fire, when all business operations must come to a halt and staff must be compensated. With the correct measures in place, not only will potential loss of life and injury be dramatically reduced, but the financial destruction an organisation can face will be lowered to protect the future of the company. 
At Global, we understand that protecting your business is at the forefront of your priorities, and it should never be a final thought. This is why we work to our highest standards to ensure you and your company are protected in your commercial property. 
Want to speak to Global about what we can do for you and your commercial project? We can assist on a variety of different issues to find you the best solution. 
Our team of experienced Estimators, Surveyors and Contracts Managers would be happy to speak to you about your project's requirements, and how Global can help you achieve a compliant and quality assured solution.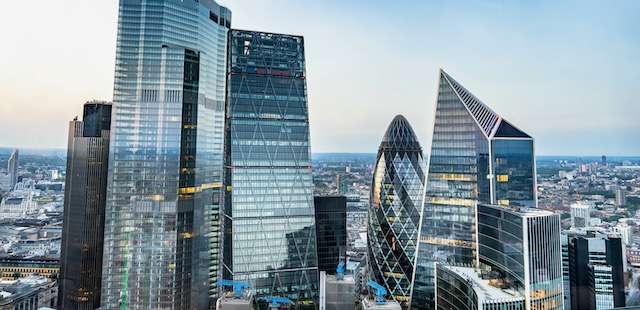 Global is here to help your commercial property.